Current Projects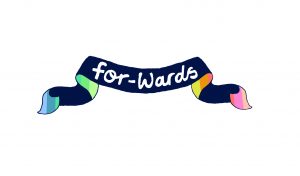 for-Wards: City-wide
I'll be working alongside a team of professional musicians to lead a series of workshops focussed on discovering sounds and other sonic material that represent  Birmingham neighbourhoods (across 40 wards in 10 districts). These sounds and other input from the workshops will be used to write original musical compositions, which will then be performed in the communities where they originated.
Heart n Soul/Sound and Music Embedded Apprentice Composer Residency
Heart n Soul is an award-winning creative arts company who believe in the talents and power of people with learning disabilities. They provide creative spaces for disabled and non-disabled artists and participants to come together and develop and share their ideas. From October 2015 until April 2017, I'll be their apprentice composer in residence, collaborating with Heart n Soul artists to showcase new work and incorprate into these partnerships a multi-sensory approach to performance and sound.
Past Projects

I was granted a Feeney Fellowship to support 'on the ground' research and development that will feed into the planning of for-Wards city-wide venture.
The Feeney fellowship bursary will provide invaluable support to my artistic development and compositional career via mentoring sessions with industry specialists who capture field recordings to the highest standards and, use them in innovative ways. The learning and artistic development gained from this experience will impact upon my role as lead artist/composer and artistic director.
The knowledge and skills gained will impact on the learning and development of the artistic team of composers/sound artists/musicians who also work on for-Wards project, via sharing sessions I will facilitate in partnership with key field recording mentoring figures. This will ensure the pieces written for the project are to the highest standards.
Mentors include Duncan Chapman, Janek Schaefer & Ian Rawes.
I was commissioned by the Werk (who run the Longbridge Public Art Project) to collaborate with Leipzig based artist Anna Schimkat for Longbridge Light Festival 2016, to create new work. We worked with a local school and created site-specific and socially engaged artwork on Saturday October 22nd 2016.