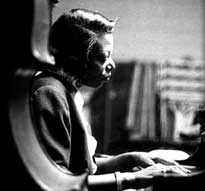 Still at it, but not blogging about it as much, I tell no lie. I've a ritual, breakfast eaten means time to practice. Why are rituals important?
I quote Mark McGuinnesss:
""You'll think it's silly but" is one of the most common phrases I hear from clients when they describe their working habits. Lucky gonks, magic pens, warmup rituals and bizarre superstitions are remarkably, and among creative people – and for good reason. The neuroscientists are now confirming what we creatives knew all along – that these things act as 'triggers' for the emotional state in which we do our best creative work."
Thank you Mark!
Had a few months off due to dislocating my finger, but back on the wagon even if my finger is misshappen.
Really enjoying this jazz course by Monsieur Richards, had a couple of lessons with him too! An ace teacher, learnt loads
Finger is still dodgy and finally got referred to an orthopaedic clinic! My swollen joint will be inspected tomorrow! Yay!