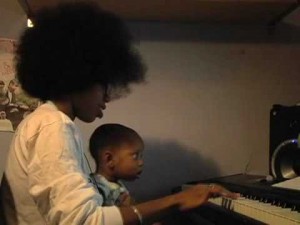 It's been a month since I last updated you on this. Well, well, well, haven't I been good! Wherever there is a piano, I is. I am practicing jazz standards and improvising. I've been averaging 2 hours a day and it has positively impacted upon my gigging, I got loads of compliments at Friday's penultimate tour date, I felt loads more confident. No idea I suggested was rejected in terms of improv, however I was told to turn myself down, lol! Having regular lessons, and my teacher said in just 2 lessons I had improved considerably, yay!
Say, I'd practiced 1 hour a day for the last 4 weeks that would take me up to 89 hours on this old challenge, I know I've done more, but let's just say I've done that 😉 We both know after 100 hours this aint gonna end, hooked.
I'm moving this week, so practice is on hold cos everything is being boxed up, but I'm keen to get back on the pedal!
Go me!