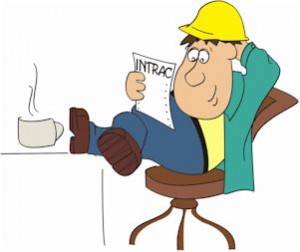 This tale is inspired by Mark Mapstone's recount of a fraudster trying to swindle him of cash….
I'm not as confident as he about copying and pasting emails…. Also, I am stubborn, not massively, but quite, I get this from my dad, I'm not the only stubborn daughter in the fam. It's fairly important you know this.
What"s this building up to……? I have stupidly got myself into a pickle with the maintenance man where I live. Hmmm. Problematic situation, dull though it is:
I move to a new yard in Hackney. We need keys for the post box to access mail. None given, okay I can deal with that.
Agency advise us to ask maintenance man to assist. Done. He says he'll get it sorted.
I get locked out my flat. Agency advise me to contact maintenance man, he said he'd be there in 30 mins.
He lets me in, I am very grateful. The end. No mention of fees.
Few weeks later, emailed by maintenance man re keys, there will be a £10 charge.
I reply with a pithy, please bill the agency, as they were supposed to supply the keys.
He's reply: I should have charged you £30 for attending your lock out. You can either pay me £30 or £10.
I said, I'd contact the agency first and get back to him, as I didn't get any keys in the first place.
Same day, he sends me through an invoice for £30.
I didn't like the tit for tat, arsey nature of his reply. He mentioned nuttin about lock out fees at the time or more importantly prior to it! He could have charged £300!!!
Since then, the agency have washed their hands of the matter, although prepared to pay him £10 (they subcontract him for work and were the ones to recommend I get in touch with him when locked out).
There have been some terse email exchanges in between. (Phone would have been easier, but the maintenance man doesn't pick up, prefers email).
The maintenance man has assured me he'll take me to small claims court if I dont't pay up.
What would you do? Mum told me off and said I should just pay up, friends reckon the maintenance guy is a ________ (insert profanity) and that I should ignore.
I'm not quite sure. If I'm forced to pay him, he'll be getting it in a massive bag of copper coins and 5ps, (in weird amounts). Trus!
What would you do?