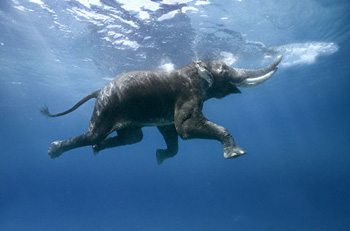 Phew! I had a busy day!
I went all the way to Wembley for a RPO education project lead by James Redwood – with 3 orchestral musos and 60 primary school students. It fused literacy, animals and myths – we learnt a song and played with rhythms, similes and alliteration.
James has so much energy and I loved the piece he composed for the school – really beautiful and I liked how he played with metre; the piece effortlessly slid from compound to simple time and back again.
Then I went jammed with fellow Spitalfields Trainee Animateurs, we went through community music exercises; mainly leading ensemble tasks, we also played through Humanoid again, again a rough copy, wrong notes et al., but I like how having tuba and clarinet improvising gives it a totally different feel. Here it is warts and all:
[audio: http://bobbiejanegardner.com/audio/RobotMaaser.mp3]
I think once I have cleaned it up and had a proper practice with musos it will sound alright!
Then I went to the Huddleston centre in Hackney for a project called BAM; it is a ground breaking music club for those with Autism and special learning needs, aged between 15 and 25 years old. Participants are working with experienced practitioner Tina Pinder and poetess/writer Bunmi Ogunsiji.
Today we were given a picture of a swimming elephant (a beautiful pic where the elephant gracefully dives around the sea) and told to write a poem in small groups, participants recited it over a simple elephant plodding riff, I played mysterious sounding keys, facilitator Mick played slinky bass. My favourite line was about the elephant learning to swim at elephant and castle swimming pool – oh and using 'trunk' bands in deep water. You can hear swishing trunk sounds too!
[audio: http://bobbiejanegardner.com/audio/Underwaterelephant.mp3]
What a fun day! Yay!