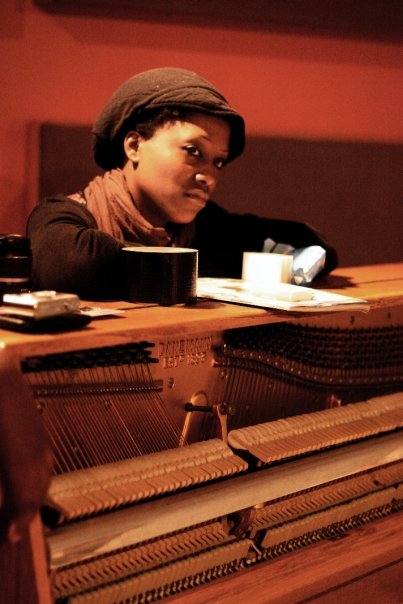 Bobbie Gardner is a composer, pianist,  producer and music leader.
She has received commissions from Uchenna Dance Co., Vocab Dance Co., mac arts, Punch Records, Vivid Projects, Sound and Music, Fierce Festival and Heart n Soul.
She has extensive experience of working in schools and out in the community.
Her piano playing skills have seen her perform with an array of bands and ensembles, in 2010 she completed a tour playing live synths for Dubstep producers Dusk and Blackdown. She also played keys for Heart n Soul's Lizzie Emeh at the South Bank for their Beautiful Octopus Club event in autumn 2012.
Bobbie is currently working on a music tour funded by Sound and Music, investing in CPD via a part-time masters in composition at Birmingham Conservatoire and arranging string parts for Lizzie Emeh's new LP.
---